Dental Aesthetics Gallery
Aesthetic and Functional Full Mouth Reconstruction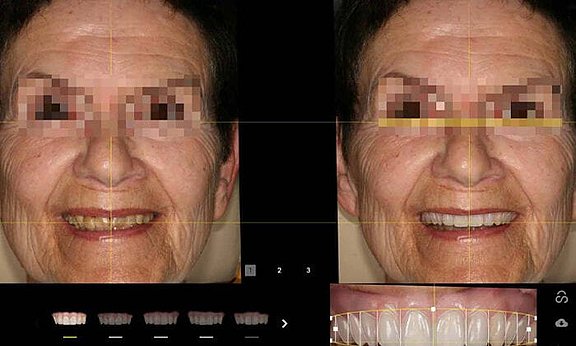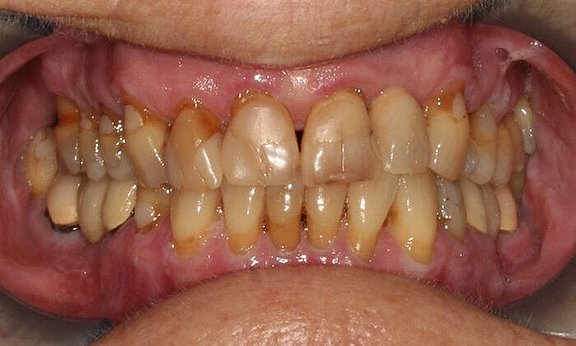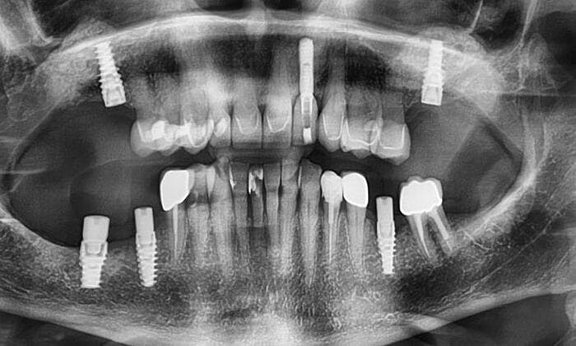 This 68-year-old patient came to our consultation with various dental problems. Periodontitis and bone loss had already caused chronic inflammation and pain when chewing on some back teeth. The front teeth were all judged worth preserving, but had become quite unsightly due to severe discoloration and chipping. Therefore, the actually very sociable patient has long been ashamed to show her teeth while smiling.
Our plan was to extract six posterior teeth to be replaced with five implants. The definitive restoration of all teeth and implants should then be made with 26 all-ceramic crowns, partial crowns or veneers.
With the help of a computer visualization, we were able to show the patient the final result of the planned treatment on the screen in advance.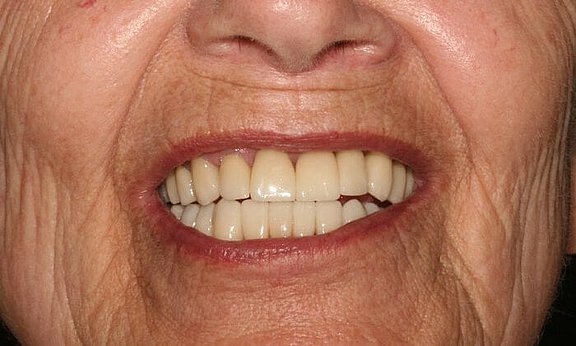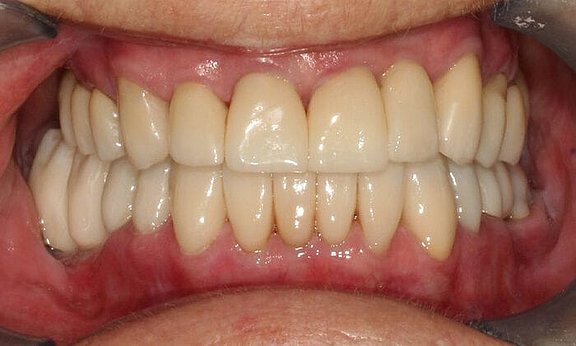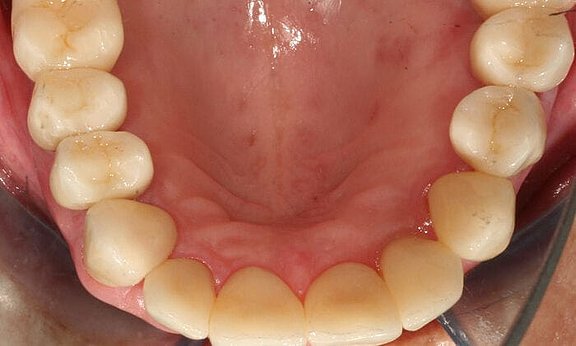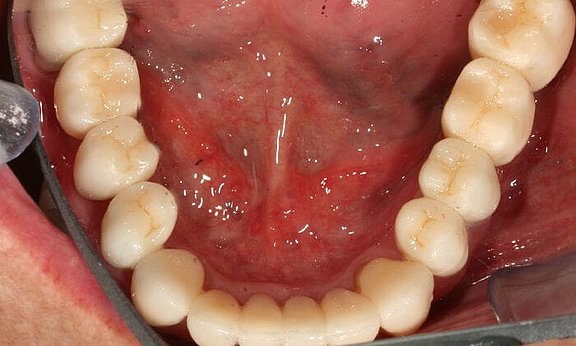 The patient consented to the plan, but requested treatment under conscious sedation (twilight sleep). These pictures show the patient before and after the full functional and aesthetic makeover has been successfully completed.