Invisalign Teen. The invisible braces for teens

The invisible Invisalign braces for adults have proven themselves millions of times over the years
The pioneering Invisalign technology is now finally available for young people.
So, let's go wireless, and curtain up for

What Does Invisalign Teen Mean?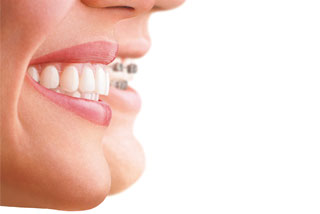 Invisalign Teen is an innovative method for treating misaligned teeth in teenagers. In contrast to the classic "garden hedge", the treatment is carried out with transparent, removable splints (also called "aligners") that fit snugly on the teeth. These high-tech braces are practically invisible even from a normal speaking distance. The highly elastic, thin splints are numbered, are worn for two weeks and then replaced by the next splint - like contact lenses for teeth. However, not all misaligned teeth can be treated with Invisalign. Our orthodontists are certified for the use of Invisalign due to special training. Align Technology awarded them "Gold Practitioners" and, as particularly experienced users, they know exactly the possibilities and limitations of this fascinating treatment method.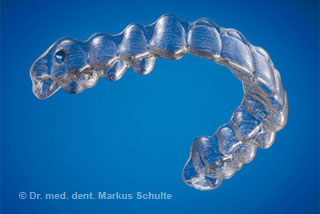 How does Invisalign Teen treatment work?
First, a thorough exam is carried out. The orthodontist assesses the type and severity of the misaligned teeth and then decides whether the case is suitable for treatment with Invisalign teen.
The teeth are recorded electronically with a scanner and sent to Align Technologies (USA) together with photos, X-rays and the treatment plan.
There, a 3D model of the jaw is created from the scan data.
The planned tooth correction is now represented visually with a 3D simulation. Dentist and patient can watch the animation on their home PC screen and thus get a concrete picture of the intended treatment before the treatment begins. If necessary, the orthodontist can still make changes to the treatment plan.
If the patient agrees to the simulation of the planned tooth position correction, Align Technology will manufacture the aligners. It is a series of transparent splints made from a thin, high-strength and elastic plastic.
The tooth movements necessary for the tooth correction are divided into a number of intermediate steps that vary depending on the case. A numbered aligner splint is produced for each intermediate step and given to the patient. The patient wears the aligner for two weeks and then replaces it with the splint that follows.
The splints are only removed for eating and cleaning teeth and should be worn for at least 20 hours a day.
A blue indicator dot is incorporated into the teen braces. The color will gradually fade with regular wear. The dentist can therefore check whether the braces have actually been worn regularly in accordance with the instructions.

The transparent and practically invisible aligners are very comfortable to wear. They are simply removed to eat and brush your teeth. Compared to the normal "Gartenhag brace", oral hygiene is of course much easier and more effective. The blue indicator dot built into the aligners allows you to check whether the braces are worn regularly.
Invisalign Teen Questions and Answers